The return of lost breeding habitats
31st
August 2021
Waterfowlers' Network has contributed to the restoration of 12,5 hectares of promising duck breeding habitat in Eastern Finland. Eurasian Wigeon and Mallard are among the species expected to benefit from the planned conversion of agricultural land into a prime wetland.
By Iben Hove Sørensen, Waterfowlers' Network
Photos by Petri Jauhiainen / Finnish Wildlife Agency


The establishment of Waterfowlers' Network was driven by a wish to unite North European waterfowlers in their efforts to secure sustainable waterfowling opportunities for future generations. One way of doing this is to improve and expand prime breeding habitats for waterbirds.
With the Finnish SOTKA wetland restoration project, aiming to restore 400 hectares of Finnish wetlands, an opportunity to support the restoration of important brood habitats arose. Funding was raised earlier this year, and it has since been decided that the financial support from Waterfowlers' Network will be spent on restoring the Korpinurmi Wetland in the Eastern part of Finland.

Korpinurmi Wetland
The Korpinurmi Wetland was once a peat excavation area but has since been converted to agricultural land of relatively poor quality. The landowners have now agreed to end all agricultural production and convert the area into a wetland of high value for birds and biodiversity. The site is regularly flooded, and the easternmost part of the site already consists of good quality bird habitat.
The wetland is restored by constructing embankments around the area and establishing effective water level regulation as well as structures to control flooding. Specifically, the restoration of this wetland will provide brood habitat for species such as Wigeon and Mallard; both are important quarry species in several European countries, and concern for the declining Wigeon population is widespread.
Furthermore, the area will serve to increase the flood retention capacity of the catchment area and improve the water quality of the downstream watersheds.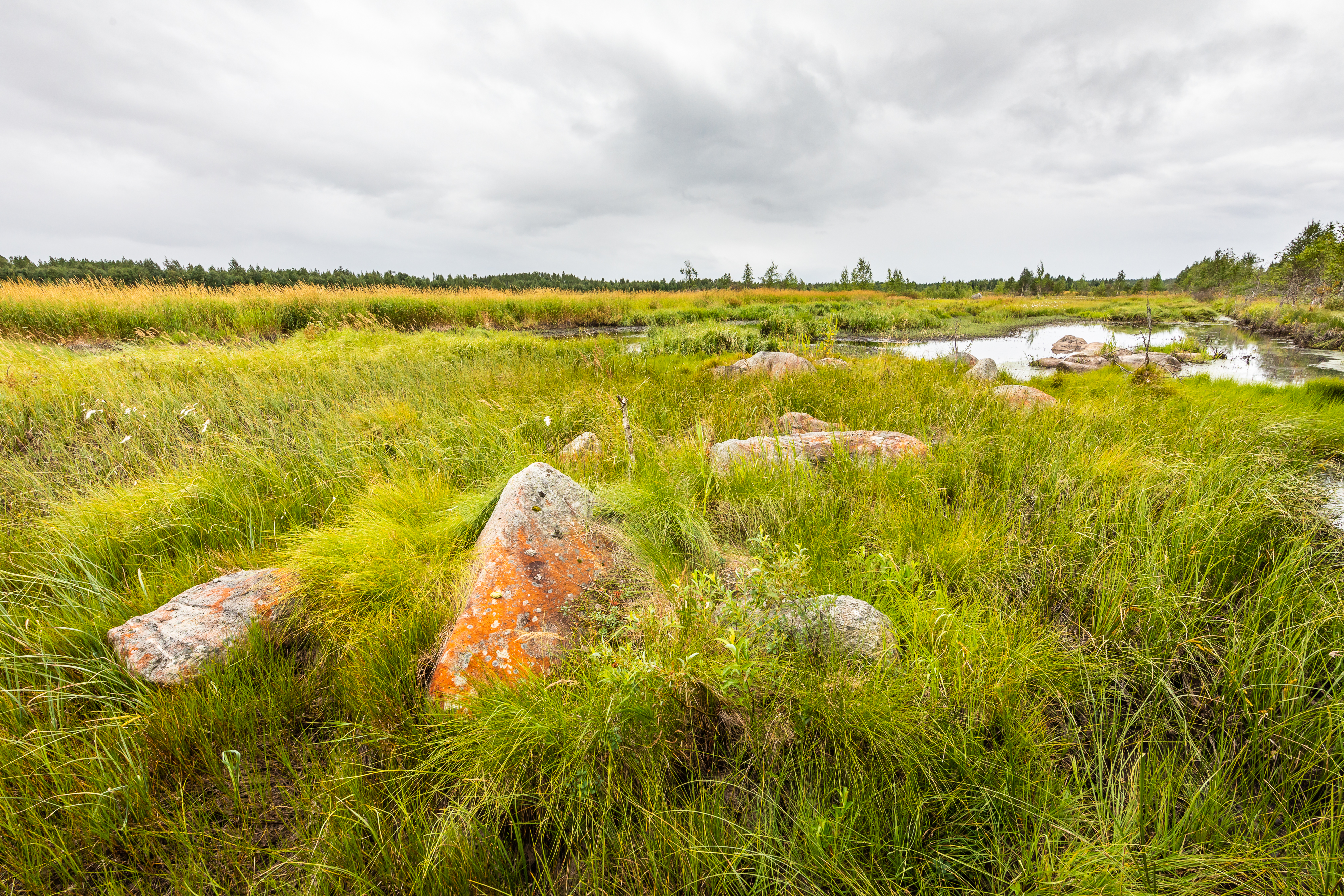 Bringing back the water
In early 2022, we expect the Korpinurmi wetland to be filled with spring flood waters once most of the snow has melted from the site, and the water level will be maintained until midsummer to provide optimal flooded brood habitat. During summer, the water level will be lowered slightly to allow regeneration of the flooded meadow.
In late autumn, the water level will be further lowered to provide the highest flood-retention capacity in case of flooding during the winter. Less ice will then accumulate during winter, which in turn will allow the site to thaw earlier and faster in the spring.

Our contribution
Funding from Waterfowlers' Network constitutes nearly 15% of the total costs of restoring the Korpinurmi Wetland. The remaining expenses are covered by the Finnish SOTKA-project and the landowners.
Our partner organizations in United Kingdom (The British Association for Shooting & Conservation), The Netherlands (The Royal Dutch Hunters' Association) and Denmark (The Danish Hunters' Association) have raised the donation on behalf of the Waterfowlers' Network.