Celebrating World Wetlands Day in Finland
9th
February 2022
Finland is an important breeding area for numerous European duck species. Therefore, we have a great responsibility to take care of natural breeding sites as well as to protect birds against invasive alien predators. Loss of habitat and predation are the biggest threats to our breeding waterbirds.
By Veli-Matti Pekkarinen, Finnish Hunters' Association
Photos by Elina Mäkelä, Finnish Hunters' Association

In the past seven decades, land use has caused a significant part of Finnish bogs and natural wetlands to be drained. Loss of natural wetlands combined with the appearance of invasive alien predators such as Raccoon Dog and American Mink have caused a notable decline for waders and ducks. The expected effects of climate change are likely to further increase the negative consequences for waterfowl and the entire ecosystem.
The World Wetlands Day was celebrated on February 2nd to highlight the importance of wetland conservation and sustainable use. The Finnish Hunters' Association celebrated World Wetlands Day by setting up new duck tubes in the Sammalistonsuo Wetlands.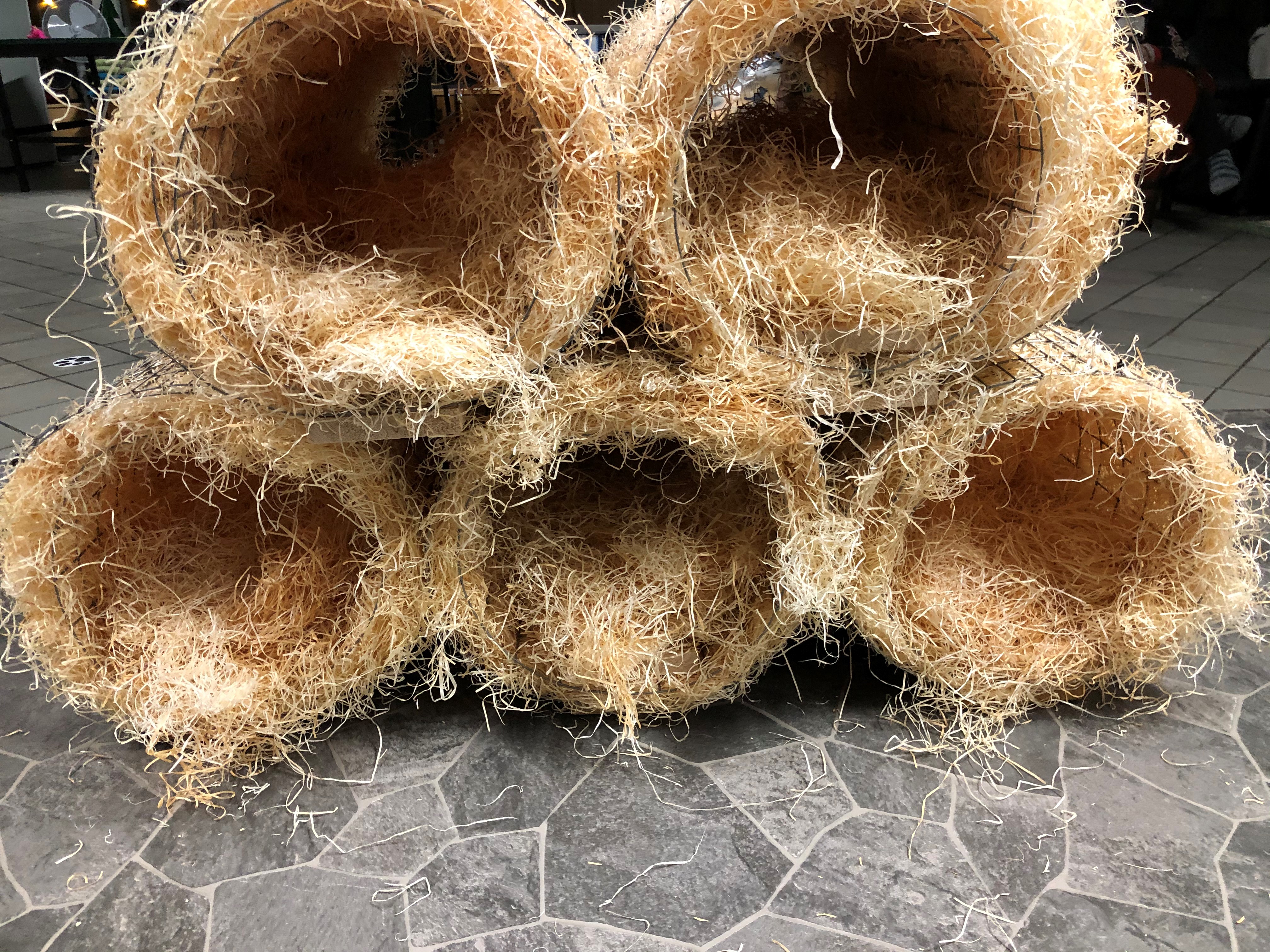 Duck tubes are easy and fun to make. With good materials and handy companions you can build dozens of new tubes in just a few hours.
Production of duck tubes
The tubes were produced by members of a 4H hunting and fishing youth club and led by the Finnish Hunters' Association's waterfowl specialists.
Frozen conditions serve Finnish duck nest activities well. Late winter is the optimal time to drill holes through the ice and place poles in shallow water. The nest tubes can then be attached to the top of the poles. Both nest poles are later equipped with predator guards, even though they are placed above water.
New nest tubes are set in places where they are visible to the human eye, in order to follow how they are welcomed by the end users.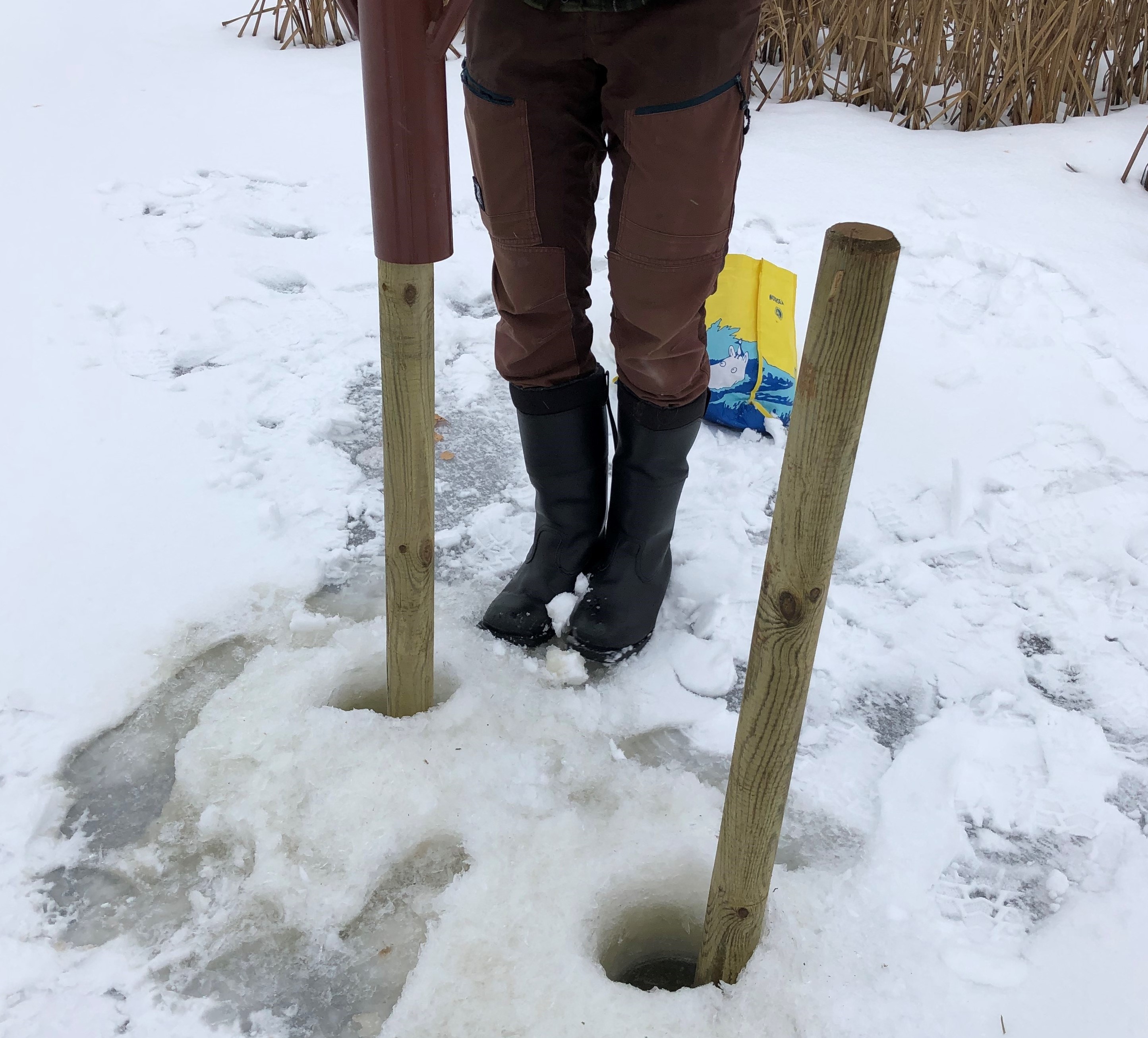 Tubes are simple to install when standing on a thick layer of ice. First, we drill holes through some 30 cm of ice, and then pound the posts firmly into the bottom.
Sammalistonsuo Wetlands
Sammalistonsuo is located next to Riihimäki city, some 70 km north of our capital city of Helsinki. The area covers more than 20 hectares of an old peat extraction site. This region of south-west Finland has less natural open waters than the eastern parts. Therefore, manmade wetlands can gather a wide variety of waders, ducks and shorebirds.
Sammalistonsuo Wetlands were created to clean the surrounding areas' drainage waters and to offer a diverse habitat for birds. After two decades, it is now one of the top wetlands in southern Finland.
The area is managed in co-operation between the local nature conservation club, BirdLife and hunters. Local hunters are specially focused on catching invasive alien predators to help breeding birds. Finnish Hunters' Association also uses parts of the site for sustainable waterfowling.
The wetland site has around 250 man made bird boxes of different types. Most are for smaller birds, but above-ground boxes for Goldeneye, ground boxes for Common Pochard and now five new duck tubes for Mallard or other species such as for example Common Coot. We will follow and report on the results of our nesting project. So far, nest tubes have been a great success.
Have you put up duck nests?
Waterfowlers' Network is currently running a project focusing on the use of artificial duck nests, and we would be very happy to receive information on your nests, species and breeding succes. 
Read more about the project here: Duck Nest Monitoring Project.